Project Coordination Staff
Project Coordinator: Ciaran Murray
Radio Station Coordinator: Sally Galiana
Television Coordinator: Elaine King
Production and Training Coordinator: Paul Loughran
Outreach Coordinator: Dorothee Meyer Holtkamp
IT and Radio Drama: Gavin Byrne
Studios and Transmission: Gay Graham
Administrator: Alan Braddish
Thanks to the City of Dublin Education and Training Board and INTREO for support.
Committee of Management
Declan Cahill – Chairperson
Declan is Chair of the Committee of Management is also drama co-ordinator of the near drama company in Near FM, which he co-founded. He is a founder and still active member of Riverside Drama Circle (founded in 1972). He is Chairperson of the Board of Management of Scoil Chaitriona Infants, Coolock Village with which he has been involved for 25 years. He is a vice-chairperson of Northside Partnership, a member of the Board of Management of St Davids Boys National School', a board member of Northside Community Law and Mediation Centre, Chairperson of the Northside Community Forum' and chair of the Dublin City Council's North Fringe Forum. He has extensive experience in company development having previously worked in the public service for 40 years.
Sabrina Ryan – Secretary
Sabrina is the Secretary to the Committee of Management and has been involved in community radio for 10 years. Sabrina holds a B.A. in Journalism from Dublin City University and now works as a trade union organiser.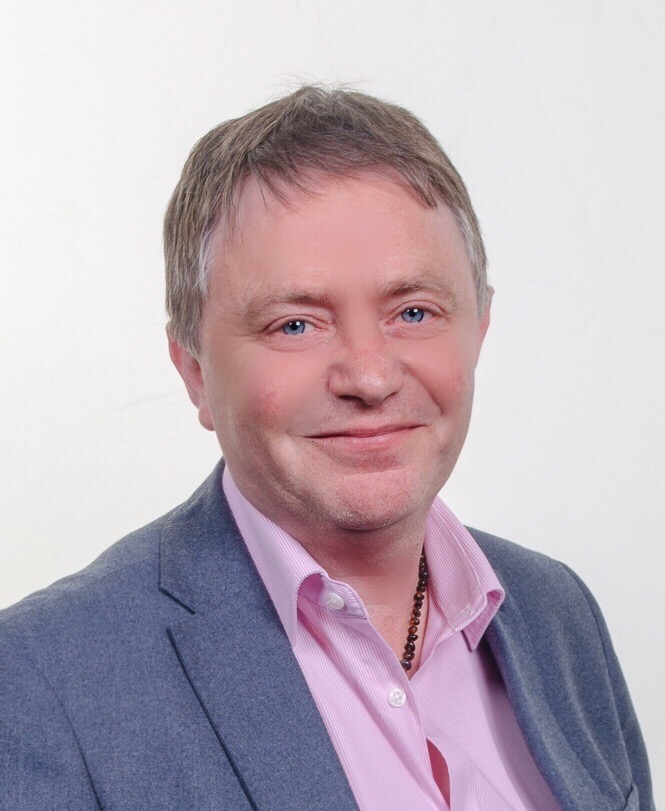 Vincent Teeling – Treasurer
Vincent is Treasurer to the Committee of Management and has been actively involved in the campaign and development of community radio for over 30 years. Vincent brings a wide range of technical and management skills to the Committee and is employed as the National Service delivery Manager with an international company
Debbie Hutchinson
Debbie has been involved in Near FM for a number of years as a producer and presenter on cultural, historical and educational programmes including Schools Rising, Culture Night, Women in 1916 and Feminist Heart. She graduated from DCU with an honours degree in Communications Studies and she holds a Masters in Audiovisual Management and a Postgraduate Diploma in Public Relations. In 2008 she was awarded the Gladys Mc Nevin Trophy for the Highest National Grade by the Public Relations Institute of Ireland. Debbie has extensive professional production credits and worked as a researcher and assistant producer on RTE productions including The Blizzard of Odd and The Panel. She is also an experienced arts administrator and she was previously The Manager of Filmbase and a Contracts Consultant with the Media Distribution section of the EU Media programme.
Dave O'Connor
Dave has been involved with Near Media Co-op since 1985. He is former Secretary to the organisation and has oversight of Governance and Regulatory matters. Dave is a regular presenter on Near FM and provides training to new volunteers in radio programme production. A former volunteer with the Irish Society for the Protection of Cruelty to Children and St Vincent De Paul, he brings a wealth of experience in community development work to the Committee. A civil servant, Dave has worked in high profile Government Departments (Social Protection, Education and Health) working with customers across many socio-economic backgrounds.
Declan Ralph
Declan is a broadcaster, journalist, and presenter and on Near FM, he presents the CRAOL award winning weekly magazine talk programme 'Week in Review' and a weekly business programme called NearBy Business. At Near FM, he has also moderated live debates for national, local and EU elections. He holds a B.A in Broadcast Journalism from the University of Wolverhampton and a Diploma in Radio Production

Katarzyna (Kasia) Sudak
Katarzyna was an employee with Near Fm from July 2010 to December 2012. She was the producer of the radio series Novel Interculturalism, and she has remained a volunteer with the station, still producing and broadcasting the show Polish Weekly (since 2006 – until now). Kasia was involved in training new radio volunteers and staff members in the use of Sound Desk and Studio procedure. Having completed a Diploma in Digital Marketing at National College of Ireland she has worked in several places as a digital marketing consultant.